FASHIONPLAY :FASHIONSHOP, 2012

FASHIONPLAY:FASHIONSHOP 2012
Maja Gunn shows a series of white tops at an exhibition at Arkitekturmuseet 2012.
The photograph in the exhibition is taken by Mathias Sterner.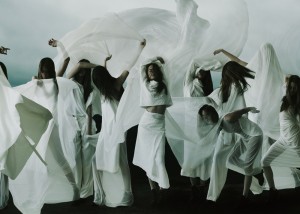 Connected to the exhibition is also a web shop.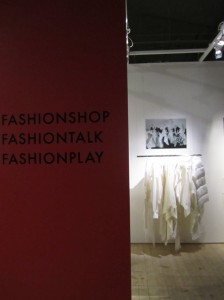 The exhibition was also shown at Motala Konsthall in the summer of 2012.

FASHION LIGHT
Maja Gunn shows a project with light garments at Amanda Gillespie, New York, NY 2011
Photo by Ceen
Fashion Light is supported by Konstnärsnämnden the Swedish Arts Grants Commitee


ORGANIC
Organic Collection at green New York Fashion Week, 2009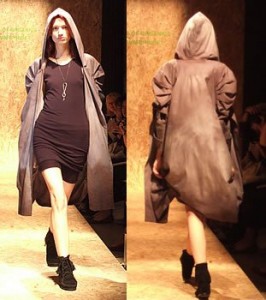 COLLECTION L
Collection based on interviews and meetings with a group of bi- and homosexual women. Departing from questions about identity, sexuality, body and clothes, Maja Gunn transforms her impression of these women into garments. The women have been photographed wearing the clothes.
Photographer: Hans Gedda


REALUNREAL
A collection with trompe l'oeil influences. Made by second hand materials. Sold in a Guerrilla Store at Gallerian, Stockholm,
May 2006.
Photographer: Ellinor Hall
[nggallery id=13]


MAJA GUNN 2005
A collection based on clothes Maja Gunn has been wearing. Every clothes are connected to a story, a memory. The story is attached to the garment as a label. The stories explains the way Maja Gunn remembers the garment, or the way other people remember Maja Gunn. All the models looks similar to Maja Gunn, or at least they are trying to (or maybe it is Maja Gunn that wishes she looked like them). Maja Gunn 10 years old or Maja Gunn 14, becomes the trendsetter for the collection. The whole collection, including text and clothes are collected in the book Maja Gunn 2005
Photographer: Daniel Andersson
Graphic Design: Grand Ideas
[nggallery id=14]


FASHION DEMONSTRATION
Maja Gunn and Maja Sjöberg (Maja 2) – made a fashion demonstration in Stockholm Underground, September 2004
[nggallery id=15]


ORIGAMI
A collection inspired by Japanese art of paper. Folding techniques combined with textile materials impregnate to receive a paper feeling. Produced spring 2003.
Photographer: Jimmy Hansen
[nggallery id=12]


PELIKANEN
Collection based on the play Pelikanen by the Swedish author August Strindberg.
[nggallery id=16]