SOM EN ZORRO JUST LIKE ZORRO »
FROM THE MARGINS, THIS, UNMENTIONED »

BABY
Film by Lovisa Sirén.
With Bahar Pars and Patrik Buuras.
Photographer Lisabi Fridell
Costumes Maja Gunn
Set Design: Karin Gille
Producer: Siri Hjorton Wagner
Where the summer night slowly pivots to morning there are meetings of unexpected magic. Baby takes us on a captivating and fast-paced journey through the streets of Stockholm where tomorrow will not be as expected for new  acquaintances made at night.
Premiere at Göteborg Film Festival, January 30th, 2016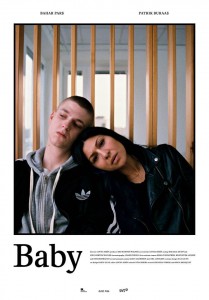 CLUBNOWSKUNK
Maja Gunn and Stina Persson Helleday made the styling for Elliphant's vide Club Now Skunk, director Johan Holm.
The video is nominated for a Swedish Grammy in the category Best Music Video

VULKANO
Maja Gunn styling Vulkano for the cover of Iridescence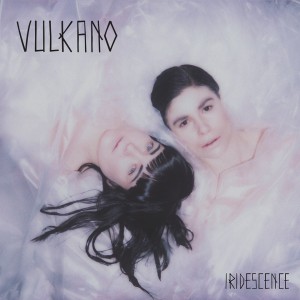 AUDITION
Film by Lovisa Sirén.
With Louise Peterhoff, Joel Spira, Alexej Manvelov, Peter Gardiner, Nanna Blondell, Rikard Svensson
Photographer Lisabi Fridell
Costumes Maja Gunn
Producer: Siri Hjorton Wagner
Audition had it's premiere at Göteborg Film Festival, 2015, where it opened the festival. Audition has also screened at Stockholm Film Festival (2016), Sundance Film Festival (2016), and at The Swedish Television, SVT (2016). Audition was nominated for a Guldbagge (Sweden's leading film award) in the category best short film.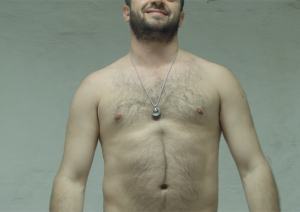 THE CLUB SCENE
In the Club Scene Maja Gunn worked together with MYCKET and Settings. The Club Scene explored how fiction can reformulate the habitual world. In two different ways, by text production and through extensive productions with audiences, room sequences and costumes the project explores how the built environment can, repairing and altering, creating new contexts. In the Club Scene bodily transformations occur through a costume change. Club Scene involves a restaging of historic clubs of great importance for the queer and feminist activist work internationally. The project examines (night) club rooms and activity that has been, and still is, crucial for people who have not received or given the freedom to act with their bodies as they please. The premise is that the body politics and the body's actions create culture. The Club Scene tries to create a utopia in where queer feminist bodies can act freely.
CULTURE CLUB (THE CLUB SCENE 2ND ACT)
Culture Club is the Club Scene's second act and is based on the 70 – and 80-century settlement with gender identities and gender constructions; startup of the Lesbian Front in 1975 and the birth of Queer Nation in the 90's when the AIDS epidemic outbreak. From Ziggy Stardust, Culture Club, Stonewall and WOW Café Theater's Carmelita Tropicana at Queer Nights Out and the right to free love – "Closets are for clothes". The club took place in collaboration with Index-Swedish Contemporary Art Foundation.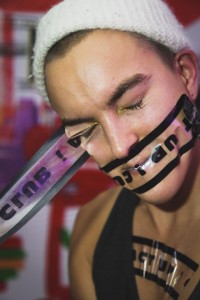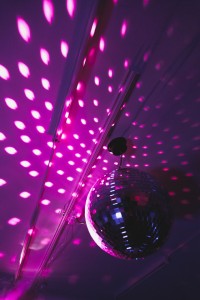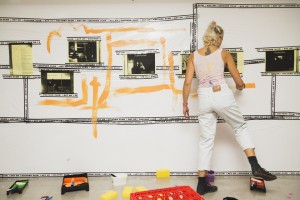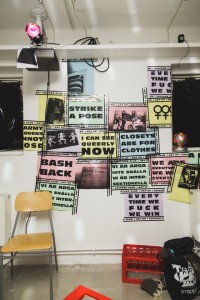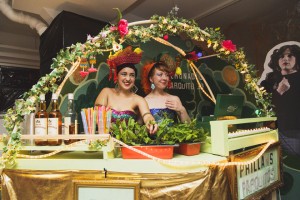 Photographs by Jonas Isfält.
SAPPHO ISLAND (THE CLUB SCENE 3RD ACT)
Sappho Island is the third act of the project Club Scene.
It is a tribute to the legendary Kuchu / queer club Sappho Island in Kampala, Uganda, which was closed in 2011 because of the country's harsh reprisals against homosexuals. It is also a tribute to our poet of all times – Sappho and the heavenly island of Lesbos. The experience is a multifaceted staging beyond time and space in which several of the guests on location in Stockholm were the initiators of Sappho Island in Kampala.
Sappho Island took place at Unga Klara in cooperation with ILGA-RFSL, Unga Klara and Architecture Museum. More portraits from the evening can be found here and here

SOM EN ZORRO JUST LIKE ZORRO
Costume Design by Maja Gunn
A film by Linda-Maria Birbeck, Malmö Sweden 2012
Just Like Zorro (Som En Zorro) won both Jury and Audience Award for best movie at the Gothenburg Film Festival, 2012.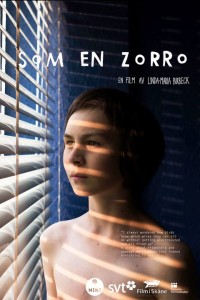 SWIMMING AWAY
Costume Design by Maja Gunn
A film by Margarita Jimeno. New York 2011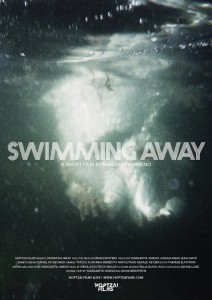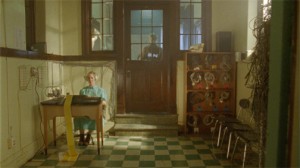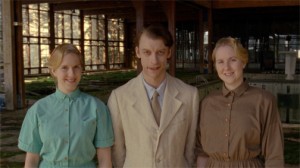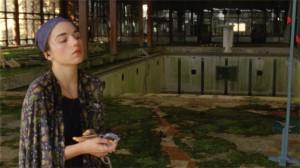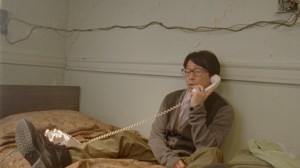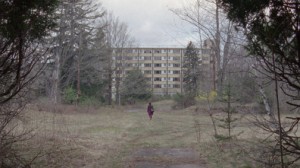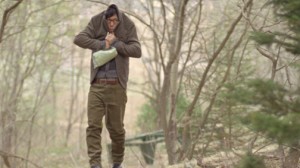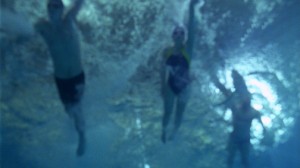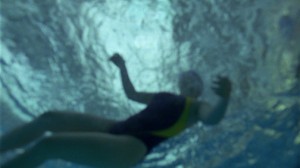 H & B
American TV serie.
Clothes and accessories (project pieces) by Maja Gunn
Director Ami Armstrong. New York 2010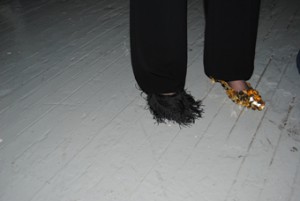 FROM THE MARGINS, THIS, UNMENTIONED
Dance Performance based on five poems by Kat Menderville
Costume design by Maja Gunn
Choreographer Bronwen MacArthur, Music Bryan Senti
New York 2009
From the Margins teaser by Margarita Jimeno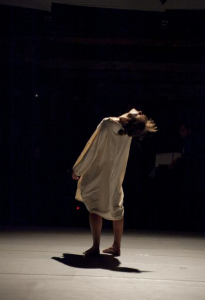 Photo: Anja Hitzenberger

THE WOMAN WITHOUT QUALITIES (KVINNAN UTAN EGENSKAPER)
"The Woman Without Qualities is a deconstructivist approach to film history and a research of the conventions beyond portraits of women in film narratives"
Costume design by Maja Gunn. Film by Kira Carpelan. Photographer Marius Dybwad Brandrud.
The leading role by the Swedish actress Alexandra Dahlström. Produced in Stockholm 2009.

FREEDOM SHELTER
Costume & styling by Maja Gunn. A music and dance performance that includes dancers from The Martha Graham Dance Company, Baryshnikov Arts Center, Aszure Barton Artists, Hell's Kitchen Dancers, Cirque De Soleil and more.
Featuring Krussia & Musicians from Carnegie Hall, Bam and others.
Choreography by Cherice Barton. Produced in New York, November 2008.

UNTITLED
Costume Design by Maja Gunn. Film by
Kira Carpelan, with Miriam Bäckström
and Rebecka Hemse. For the exhibition
Kira Carpelan by Miriam Bäckström at Färgfabriken, Stockholm, 2007.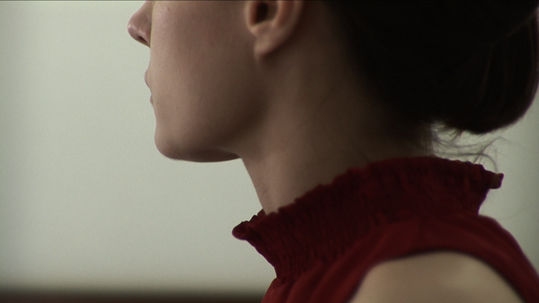 MELLANRUM
Costume Design by Maja Gunn
Film by Kira Carpelan, Stockholm 2006

A LITTLE TIGER (EN LITEN TIGER)
Costume Design by Maja Gunn.
Film by Annacarin Andersson. Screenplay: Alex Haridi. Photograph: Camilla Skagerström
Produced by Dramatiska Institutet, 2006.

SWEDISH TELEVISION (SVT)
Lilla Melodifestivalen 2004,
Costumes & Styling by Maja Gunn
Live show with young musicians and dancers and a total of almost 100 costumes


GUDS ÄLSKARE
Costume Design by Maja Gunn,
Theatre Director Alejandro Vivanco, Teater De Vill, Scenen Pipersgatan 4, Stockholm 2003

BENT
Costume and Stage Design by Maja Gunn. Director Alejandro Vivanco, Teater De Vill, Scenen Pipersgatan 4, 2001

KUCKELIKU
Show at Foresta Hotel, Lidingö.
Costume Design by Maja Gunn,
Director: Henrik Dorsin, 2002