FASHION JOURNALIST & WRITER
Parallel with her work as a designer
Maja Gunn works as a fashion writer on
a freelance basis, specialized in fashion theory, fashion history, fashion and ethnology.
Maja Gunn wrote the chapter Acting Gender, Identity and Success – Clothing as Performative Expression for the exhibition catalogue Staged Fashion at Falkenberg Museum in 2014 and write for several catalogues that will be published in 2015.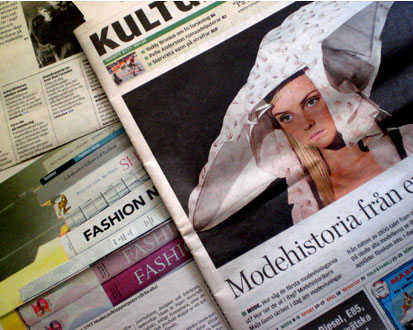 BODY ACTS QUEER – CLOTHING AS A PERFORMATIVE CHALLENGE TO HETERONORMATIVITY
Maja Gunn's doctoral thesis Body Acts Queer – Clothing as a performative challenge to heteronormativity is free to download

BODY ACTS QUEER
Maja Gunn's Licentiate thesis Body Acts Queer is free to download

THE DESIGNER AS A WRITER
The collections of Maja Gunn are often combined with text.
Maja Gunn wrote the article On & Off – The Designer as a Writer that was presented and awarded for best paper at IFFTI Conference 2015, Florence, Italy

MAJA GUNN 2005
Catalogue for the collection Maja Gunn 2005. A collection based on clothes Maja Gunn has been wearing. Every clothes are connected with a text (a memory).

[nggallery id=8]

COLLECTION L
In the work with Collection L text was a fundamental part of the project. Departuring from the stories of a group of bi- and homosexual women Maja Gunn created a collection. It was presented with text, photographs and clothes. (See photographs under collections)

PAPERS & PUBLICATIONS
Maja Gunn has presented papers at conferences in Asia, Australia, Europe and United States.
In the book Fashion in Fiction – Text and Clothing in Literature, Film and Television (Berg, 2009)
she writes about her work with Collection L.
http://www.bergpublishers.com/?tabid=4944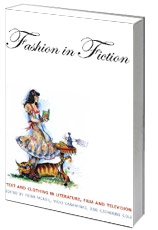 Parts of Collection L has been published in Ful – The Book (2009), and Bon Magazine (2008)
http://www.tidskriftenful.se/mag.php?m=ful&issid=1261097438
In the publication Delta (2007) Maja Gunn participates with a text and documentation of a Fashion Show in Stockholm's Subway (2004)
The publication was also presented as an exhibition.